Alteration of the Week curvy bride
Connie Di Genni
Wednesday, May 23, 2018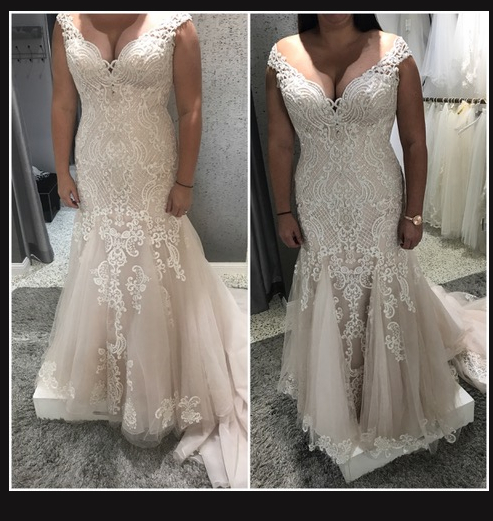 Alteration of the Week ~
This curvy bride loved the shape of the bodice on the dress, and I agree - it is SO flattering!

She also loved the heavy corded lace and the colour of the dress. The only thing putting her off was how full the trumpet skirt was - she felt it was too 'boofy'.
I explained that I could easily 'de-boof' it with some simple alterations.
1. I removed the netting underskirt, which immediately reduced the fullness.
2. I removed the godats from the side seams. Godats are triangular inserts put into seams that add fullness. By removing the ones at the side I narrowed the width of the skirt at a crucial point.

The photos don't do the alterations justice - the change in the overall shape of the dress was much more significant in real life.
Connie xo