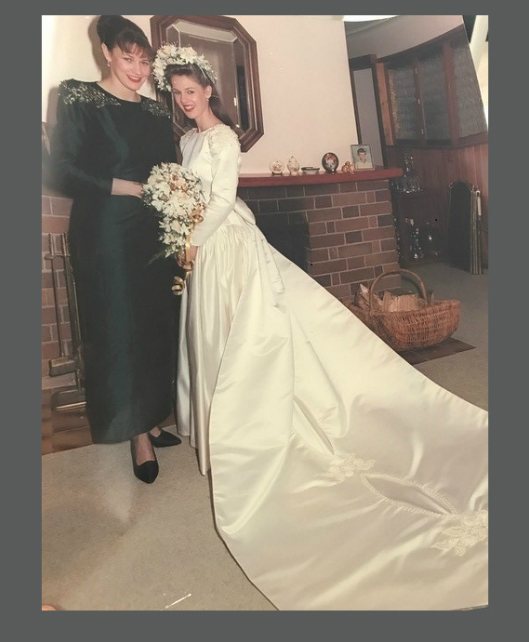 Connie Di Genni
Thursday, April 19, 2018
Here's another blast from the past!
Made in silk duchess satin, this gown had a popular boat neckline with set in sleeves and a shoulder pad insert giving the bride that square look. The beaded shoulders and neckline were topped off with a classic bow at the back waist. The train was bagged through the length for extra volume and decorated with beaded cut outs and a beaded tassel which I handmade...just the thought of the hours I spent beading this dress makes me anxious!
Back in the day you put your bridesmaids in dresses that had a similar concept to the bride (duchess satin and shoulder pads here) and YES, everyone wore those matching covered shoes!
Check out the headpiece - faux flowers have come a long way in 20 years, but the overall design is still similar to the floral crowns that are so popular at the moment.
Connie xo