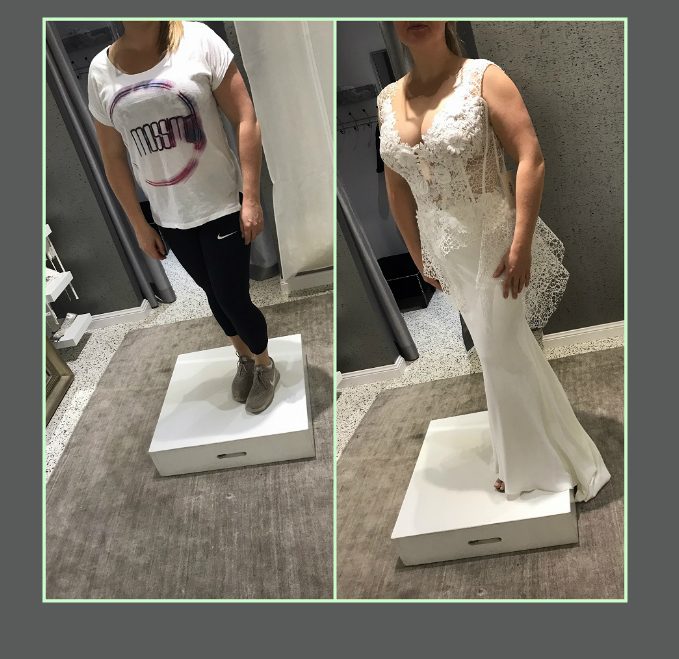 Connie Di Genni
Thursday, January 10, 2019
This bride visited the store three times before finally deciding to purchase a dress from me. She also visited a bunch of boutiques in Sydney and sent me a text on her trip home after yet another unsuccessful day dress shopping.
I invited her back for another consultation, but told her I only had one dress that I was willing to sell her!
The dress in question is beautiful - a heavy laced Gemy Maalouf with a structural peplum skirt and v neckline.
I absolutely loved the dress on this bride - the neckline complimented her larger bust and the peplum gave her hips and defined her waist. Both design details worked together to balance a larger top half of an inverted triangle body shape.
This dress style wasn't what the bride was expecting to purchase, but it quickly became clear that it was still the perfect dress for HER.
We took these photos at her final fitting - she looks absolutely fabulous in it!
Connie xo