Martina Liana

Madi Lane

All Who Wander

All Who Wander

Essence of Australia

Plus Size
Martina Liana
Book your Appointments
We only offer One-on-One Appointments
Bridal Gallery
View our amazing brides on their Wedding Day.
Why Choose Accapella Bridal
Read some of our amazing testimonials
Wedding Dress Finder
Click on the below button to find Dress
Accapella Bridal 10 Year Anniversary
Hi Brides-to-be,
I am having a bit of a 'WOW' moment! I can't believe I opened Accapella Bridal 8th June 2012, TEN WHOLE YEARS AGO
To celebrate, I am having a MASSIVE 10 Year bridal gown SALE. My first rack of discontinued gowns will start from $200.
The SALE starts 1st June and I will be open for brides to visit with NO appointments for strictly SALE gowns only on Saturday 4th June no browsing for other gowns this is limited to SALE gowns only. You can bring two people with you as I will still be consulting one-on-one. Appointment time will be 30 mins as I only have one spare change room. Please respect these rules as I can't have a full shop.
SALE items are discontinued gowns and sizing is as is … No refunds or change of mind on sale items.
Perfect time to look at options for those brides who might have purchased their dress before COVID and have changed their minds or having fit issues.
Connie 😊
4th June 2022
Why Choose Accapella Bridal?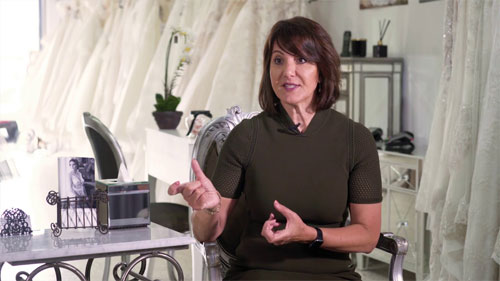 Accapella Bridal is a unique experience for brides to be in the Wollongong and Illawarra area.
Stocking internationally renowned wedding gowns, Accapella is a bridal boutique that brings you only the highest quality in gowns and service.
We don't believe that one dress fits all, and for this reason, your bridal consultation is one-on-one with bridal couture seamstress and owner of Accapella Bridal- Connie Di Genni.
At Accapella, you will get a personalised experience with the full benefit of Connie's 25 years experience in bridal wear.
We believe that a wedding dress chooses the bride as much as the bride chooses her wedding dress, and with an expert eye and opinion, you really will walk out with a dress that is once in a lifetime.
Find out what our brides have to say about us