​ALTERATION OF THE WEEK Hiding her Bra
Connie Di Genni
Tuesday, July 04, 2017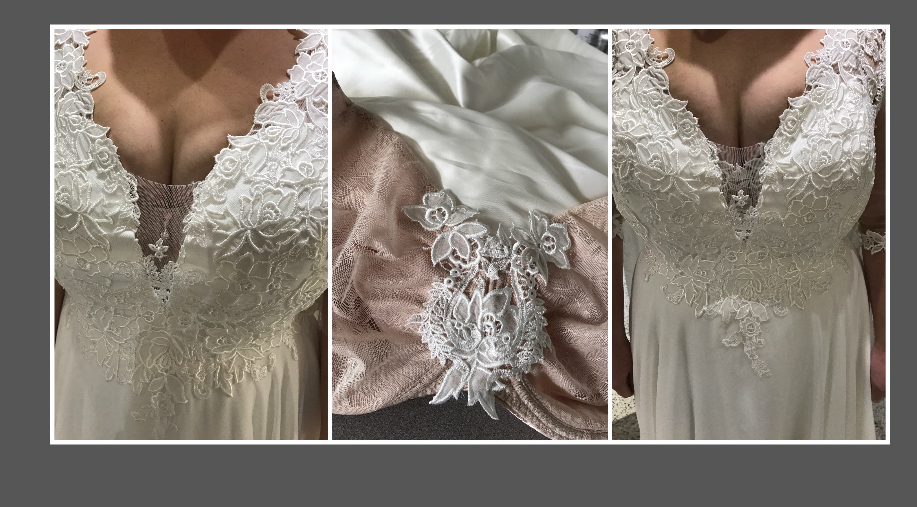 ALTERATION OF THE WEEK
This week's bride chose a lace dress with a deep v-neckline. It was incredibly flattering to her figure and her large bust; however, we were left with the conundrum of hiding her bra.
We spent some time trying to find a solution: it's hard to find larger cup bras in a plunge design, and adding more lace to the bodice meant that the neckline was no longer as magically flattering.
But then I discovered a solution! I added some matching lace to the front of her bra, disguising it and incorporating it into the design of the dress. It was a fantastic result and the bride was very happy.
Connie xo