curvy bust
Connie Di Genni
Wednesday, October 09, 2019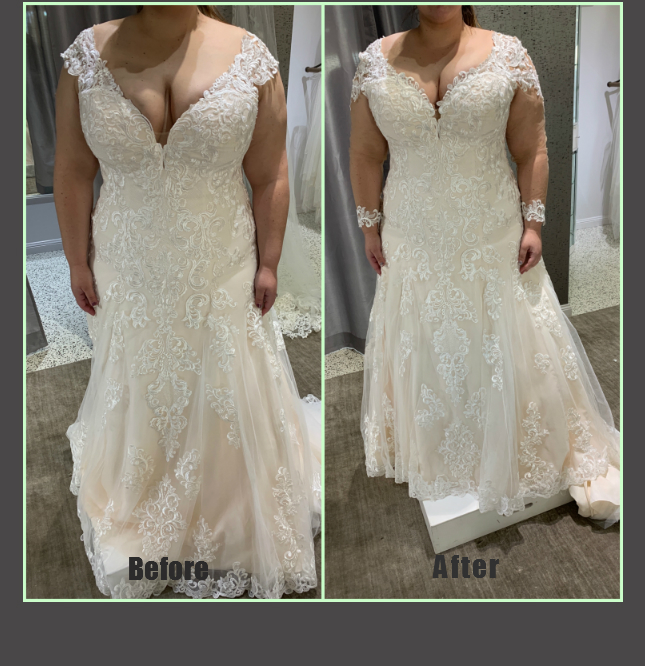 Hello Brides-to-be,
This gorgeous size 22 bride loved this dress, however she felt that the neckline was too low for her curvy bust and she felt uncertain about having her arms uncovered.
We ordered extra lace when she purchased the dress, with the plan to extend the shoulder to a nice little cap sleeve.
Her dress arrived - the pictured
Essense of Australia
fitted A-line dress. She came in for an early fitting, and confessed to me that she really didn't want her arms uncovered at all.
This wasn't a problem! I first created set-in sleeves from some sample tulle I had in the boutique. This allowed us to make sure the pattern for the sleeves worked with the original armholes on the dress. Once we had that finessed, I cut the new sleeves from nude tulle and hand-applied lace to the areas that the bride wanted more coverage. I then used reverse lace to mirror the same design on the other arm. The sleeves were finished off with loops and buttons, and look like a part of the original dress!
The before and after photos show what a difference a simple change like a pair of sleeves can make. The bride looks lovely.
Connie xo