Delicate dress
Connie Di Genni
Wednesday, February 26, 2020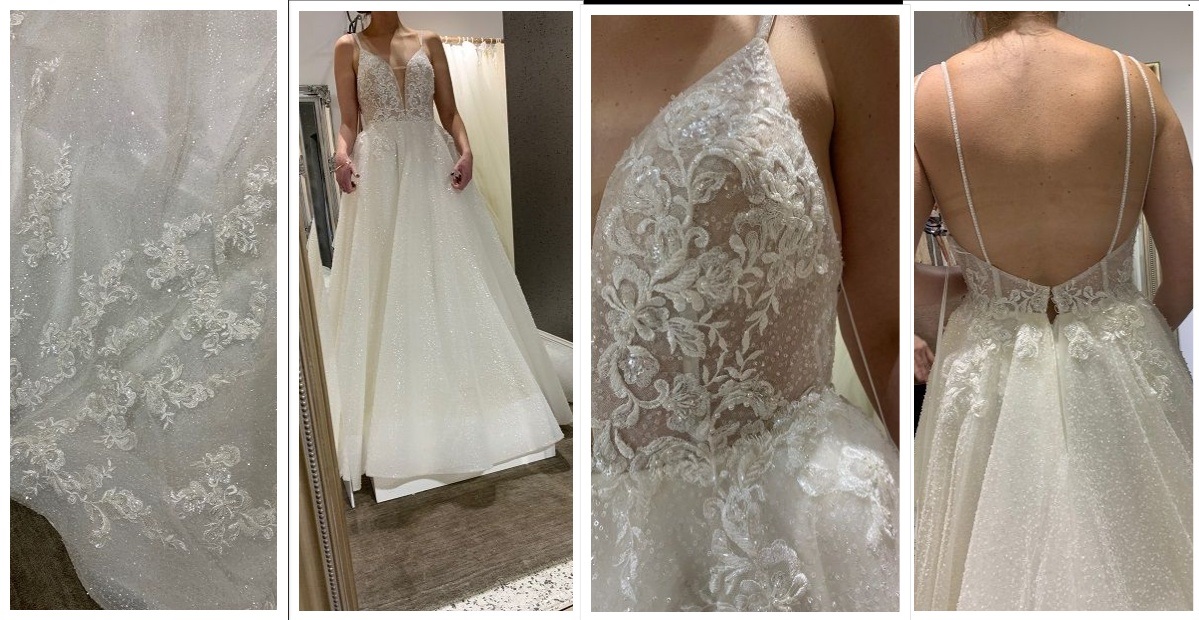 Hi Brides-to-be,
This bride bought her dress from my July 2019 Trunk Show.
It's a Martina Liana Design.
It is a stunning dress, but it didn't make production. This means that she has a dress that not many brides have - only those that may have purchased it during the trunk show rounds.
As I've been preparing it for her wedding, I know the reason why it didn't make production.
The skirt is fully beaded and, as beautiful and stunning as this looks, it is very delicate and difficult to alter. At each step, I had to be sure that the beads weren't catching on each other, as that would cause the beading threads to pull.
This dress took me a full week to alter, which is unusual. I was very very careful not to have any pulls in it, because I want my brides' dresses to be perfect. This meant I had to peg the skirt away from the waistline as that was where I was shortening the skirt. The less the folds of the skirt touched each other the less chance for pulls.
This Sydney bride was more than happy with my alterations and she looked beautiful in her new gown!
It is a shame this dress didn't make production, but I'm glad that the Martina Liana team are particular about their dress quality - the risk of the skirt beading catching was not one that could be easily rectified and the didn't want to sell a substandard dress.
This is another reason why Trunk Shows are great - we get to test run the gowns before they are released.
Connie xo