GREAT WARNING IF YOU'RE LOOKING FOR A DRESS!
Connie Di Genni
Wednesday, March 11, 2020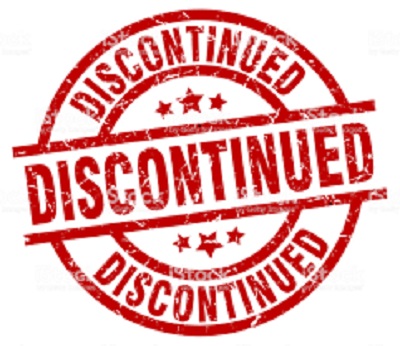 GREAT WARNING IF YOU'RE LOOKING FOR A DRESS!
I had a bride from the Blue Mountains pay me a visit on Tuesday. She came by herself, after having dragged her whole host of guests to many other Sydney appointments previously. She'd heard about me on social media.
She tried on a few dresses, and she commented that she loves the look of a high neckline paired with plain skirt. I said that I had a size 10 Martina Liana style 823, but it was discontinued and she would need to take my sample dress. She was happy with that arrangement and tried it on - she loved it! She said, "I like this better than all the other dresses I have tried on!" I asked her if it bothered her that it was off the rack, and she said that, compared to her shopping experience in Sydney, the condition of my gowns were immaculate.
I took some video footage of her in it, as she wore it so well and her body language showed that she loved it. I told her that I would put it on facebook and Instagram in case she decides not to buy it.

The bride wanted to have some time to think about it, and as with all my brides I was quick to encourage this. I explained that it was the only one of these gowns I had, but that my Wednesday bride appointment was buying a specific dress and that I didn't have any appointments on Thursday. She wanted to make an appointment for Saturday to bring along her mother, but the best I could offer her was a spot on my cancellations list.

Thursday morning I came into the boutique and I get a phone call from an anxious bride in the UK! She had tried on - AND LOVED - the ML 823 in the UK but the sample dress had a black mark on it. The bridal shop told her it would come out, but that the stain actually looked worse after they dry cleaned it. The bridal store didn't tell her immediately, and let her know 6 weeks later AFTER it had been discontinued! She had seen that I had a size 10 on my social media and she had a friend in Sydney that was travelling over for the wedding. I explained that I already had a bride interested in the dress, but that I would call her first and get back to the second bride as soon as I could. I sell it to you there was a bride interested in it.
I rang the first bride and left a message, but got no reply or call back. I called the second bride and explained that I had no reply from the other bride and that the dress was hers as soon as it was paid for. Within twenty minutes everything was done and paid for in full! She was so excited - 12am in the UK and she couldn't take the grin off her face - so happy!

I was so sad to email the first bride to let her know that the dress had sold. I feel awful, but I can't allow my emotions to cloud my judgement when something is on sale. If a dress DOESN'T sell just after it's discontinued, it usually means I am stuck with it and it's an outlay I can't recoup.
What I want to express is that if you've found a dress that you LOVE, and you still love it after sleeping on it, don't wait to commit! I NEVER pressure my brides to buy, but sometimes a little bit of pressure would have been a good thing.
Connie xo