loss of a daughter
Connie Di Genni
Wednesday, March 06, 2019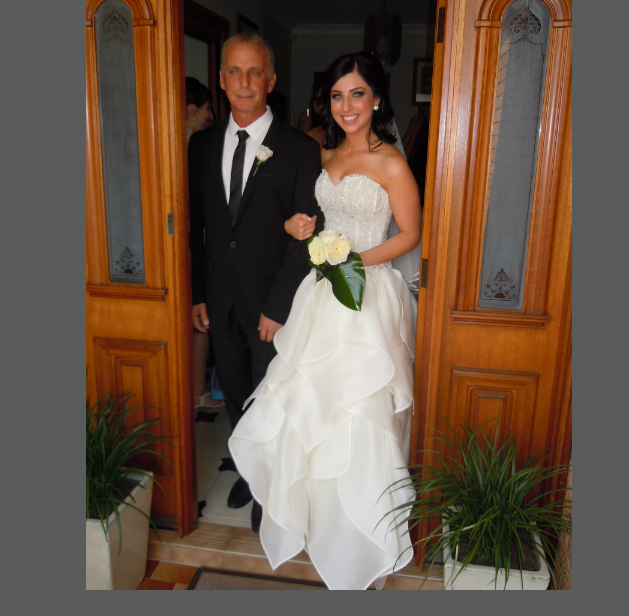 January is always a busy month for bridal stores. Many brides are starting their dress search after getting engaged over Christmas, while others are finalising their choices, ready for their 2019 weddings.
I've been speaking to a lot of my brides lately, and I've got to say how privileged I feel to have had the opportunity to work as a made to measure seamstress in my early bridal couture career. This experience didn't just give me a great grounding in the skills needed to be a successful seamstress, it also allowed me to participate in the Big Day with my clients - traditionally, the seamstress attended the morning of the wedding to deliver the gown and dress the bride and her bridesmaids and flower girls.
These were usually very traditional affairs, and one thing that always stood out for me was the bride's packed suitcase standing in the hall, waiting for the driver to take her to her new husband, waiting at the church.
This suitcase symbolised many things. The loss of a daughter who had rarely slept away from home, the loss of a sister - and sometimes the little sister's excitement at finally having her own room! And the beginning of a new, grown-up life with her loved one. Bittersweet.
My modern brides can't imagine a time when they may have been going off to marry a man they had never lived with. But their mothers and grandmothers still remember!
Connie xo