Lost more weight than expected
Connie Di Genni
Thursday, August 10, 2017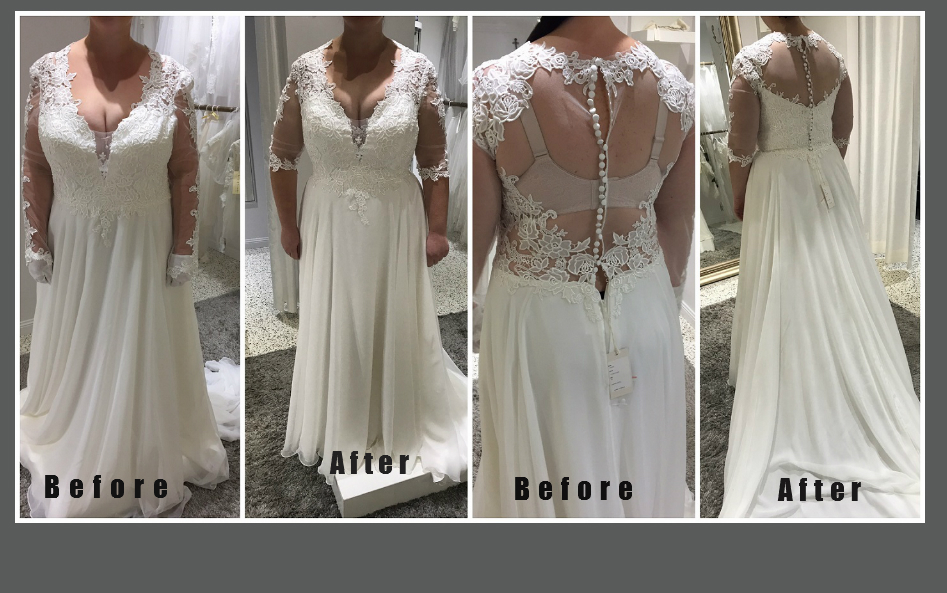 Hi Brides to Be.
This plus-sized bride lost more weight than what she expected to, meaning her ordered dress was two sizes too big!
Alterations were even more extreme because I had to alter it to fit both her large bust and tiny waist.
I also created a bodice piece using boned crepe fabric. This allowed her to wear a bra and provided extra support. Shortening the sleeves to the level of the waist band also worked to better balance the figure.
She looks lovely and the photos show just how flattering a deep-v looks on her!
Lillian West 6422
Connie xo