Madi Lane Trunk Show
Connie Di Genni
Tuesday, April 21, 2020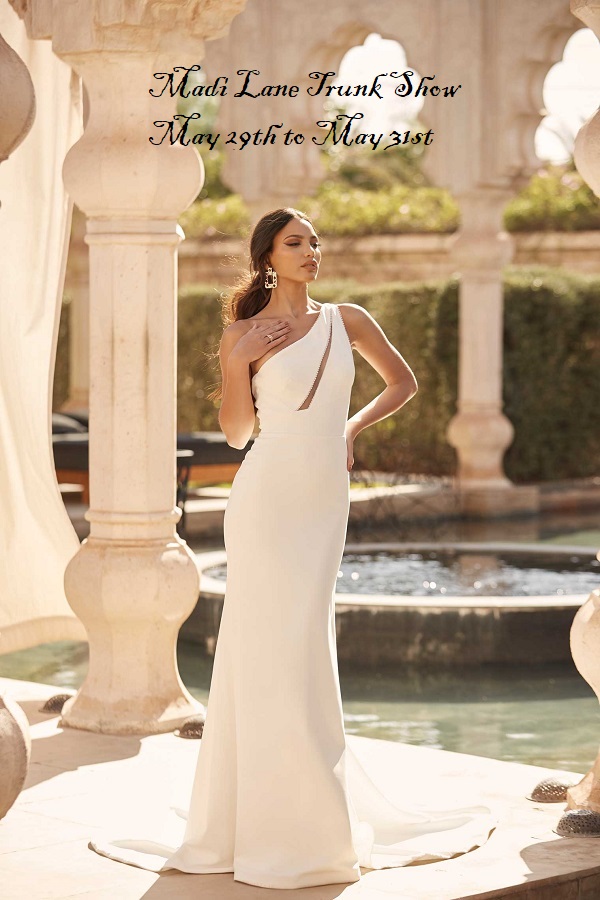 Hi Brides-to-be,
If you're getting married from November 2020 onwards, the Madi Lane Trunk Show is for you!
This collection will be showcasing the gowns I chose in February when I visited their showroom on the Gold Coast.
When: Friday 29th – Sunday 31st May 2020
Adjustments for Covid-19 regulations: Only the bride and one guest may attend the booking. You are welcome to facetime all your friends during the consultation. Make sure when you confirm your booking they set the time aside so that they are free! Appointments will be the regular length but there will be fewer appointments available. This will allow me to clean the store and surfaces between appointments. If there are any changes with the regulations that will mean we cannot go ahead, I will notify you.
http://www.accapellabridal.com.au/event
Madi Lane Marrakech collection
Connie xo