WARNING Don't buy too early
Connie Di Genni
Thursday, May 30, 2019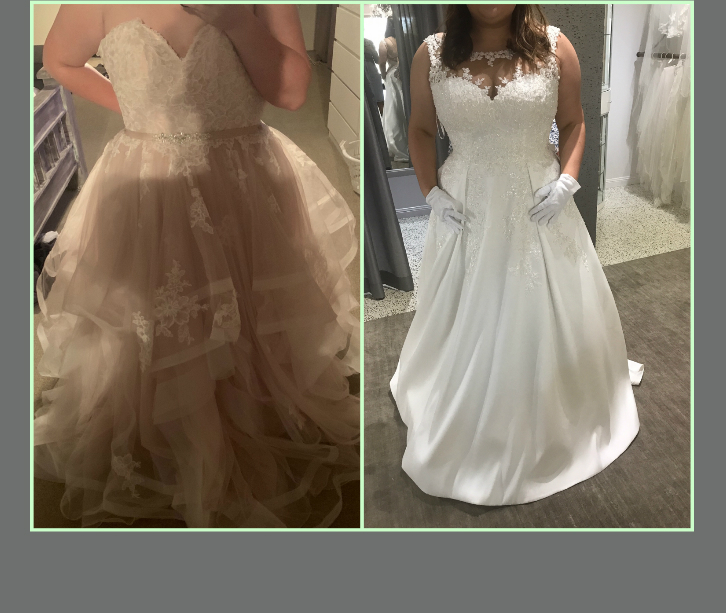 WARNING!!!!
This bride came to one of my Trunk Shows last year, where I mentioned to her that it was still far too early to buy her dress. I told her that she had until this time next year to decide - that time is now closing in.
However, the bride was excited about being engaged, and bought her dress from another boutique that didn't warn her of the perils of early dress purchase.
She has now had second thoughts about whether the design suits her figure.
She contacted me after seeing that I was holding an end of season sale, and came in for a consult. As I was doing the consultation, she explained that she had bought a dress but wasn't as sure about it any more. I smiled and asked if she bought it a while ago, and she admitted she had.
She detailed the dress design to me, and as soon as she said 'frills' I thought to myself about how much that would visually shorten her. Don't get me wrong - frills are GORGEOUS - but on a shorter size 18, it will just make your figure look stumpy.
I took a photo of her in my $500 Sale dress and we compared the dresses side by side. It's easy to see what dress is a better option for my bride.
I said to her 'don't you follow me on facebook?! Haven't you read all the blog posts I've made about this exact situation?!' She laughed and said 'I've made exactly the same mistake!'
Alls well that ends well, though. She's found a dress that makes her look 10 kilos lighter and for only $500!
Connie xo