Why not to order your wedding dress too early
Connie Di Genni
Wednesday, March 16, 2022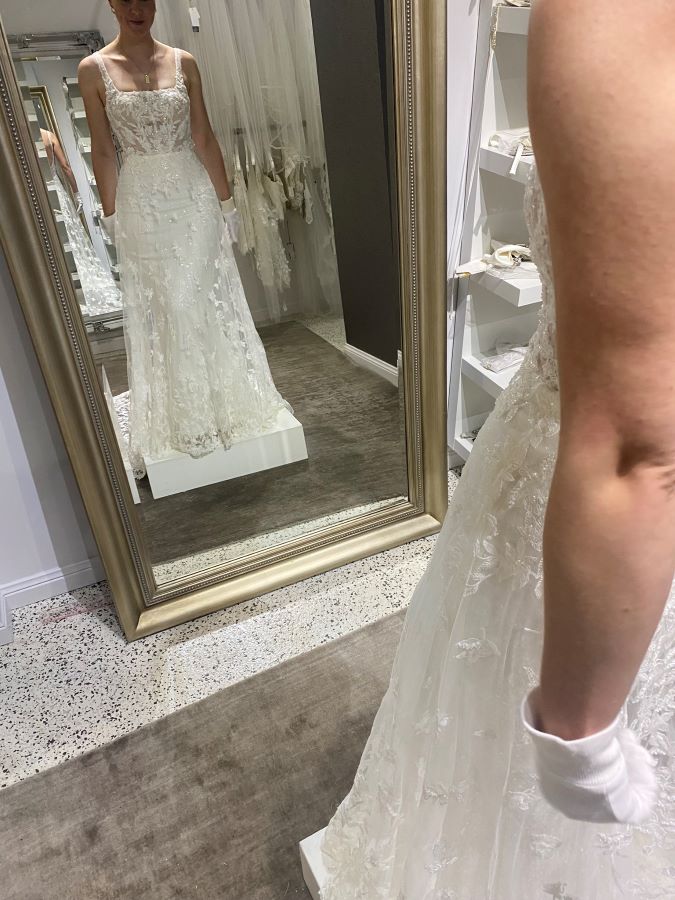 Hi Brides,
This gorgeous bride came to my boutique on 26th June 2021. She absolutely loved a Martina Liana dress and l suggested to go home and think about it first as her wedding date wasn't until April this year.
You wouldn't believe that we went into lockdown that afternoon ...
The bride had a follow-up consultation in October when we were finally able to reopen, despite putting on the Martina Liana dress she previously loved, she realised she just wasn't feeling it any more. She'd had a complete turnaround in style.
I said to her, 'Aren't you glad I told you to go home and think about it, rather than pressure you into buying that day?'
She still went for a Martina Liana dress and loved the square neckline and soft a-line beaded lace with fitted underskirt.
What's even better is there are no alterations at all to be done.
I ordered the dress with the hem to be cut from factory and she's a perfect size 9
This is why I refuse to take appointments for weddings that are more than 14 months away. There is so much that can change: your body, plans, emotions, likes and dislikes, and fashion!
Connie XO