Yes we're open
Connie Di Genni
Tuesday, April 14, 2020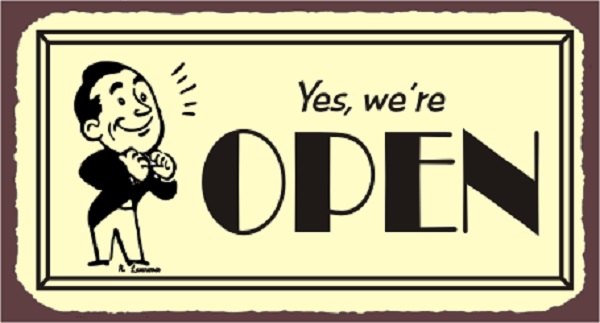 Hi Brides-to-Be,
Sorry you haven't heard from me much during this stressful time - it's taken me a while to gather my thoughts as I've been feeling so emotional about all my lovely brides that have postponed their weddings this week. As you all know, I alter all of my brides' dresses here in the boutique, so I've been by the bride's side through the whole process of finding and ordering a dress, coming in for fittings and altering their dresses. To find out their wedding wasn't going ahead just saddened me so deeply. Some gowns haven't been altered yet and will be able to be postponed until three weeks before their new wedding date.
~ HOUSEKEEPING NOTICE ~
* I AM open, but as always it is by appointment only.
* Your appointment is for a total of Two attendees - the bride plus One guest. There will be no in-and-out swapping of guests, so please leave everyone else at home. This is unfortunate, but the best way for us to manage the total number of people we come in contact with during the week.
* If you are not well, or have ANY signs of a cold, even just a sniffly - PLEASE CANCEL. If you come into the store and you, or one of your guests, show signs of being unwell, I will ask you all to leave.
* Wedding dresses are still requiring 20 weeks for turnaround - nothing has changed, so there is no need to rush in and buy.
We can still look forward for more weddings to come - we will get through this together!
Best wishes, and stay well!
Connie 😊