Cotin Sposa Bridal dress made in Italy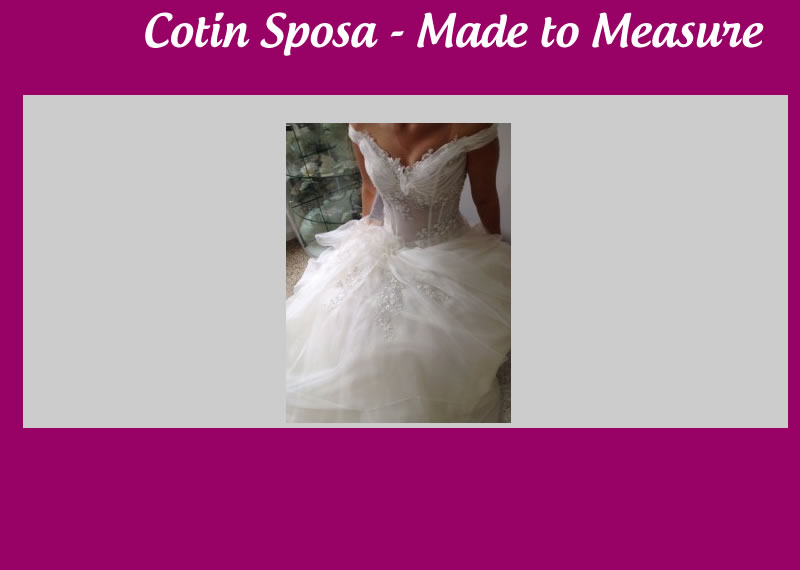 This bride came into my bridal boutique with mermaid style in mind. After trying a few mermaid styles and explaining to my bride of the alterations I need to do as she is a petite height.
This bride said " I know I'm not choosing the wedding dress style for my height" I answered no not really but I can alter it to make it work for you. I said can you try this dress on and try and be a bit open minded.

The photo speaks for it self she loved it on. The Cotin Sposa dress looked amazing and when my bride said I want to try and sit in it….I couldn't help myself but take a photo .
Connie xo