Lucky Box
Connie Di Genni
Wednesday, June 10, 2020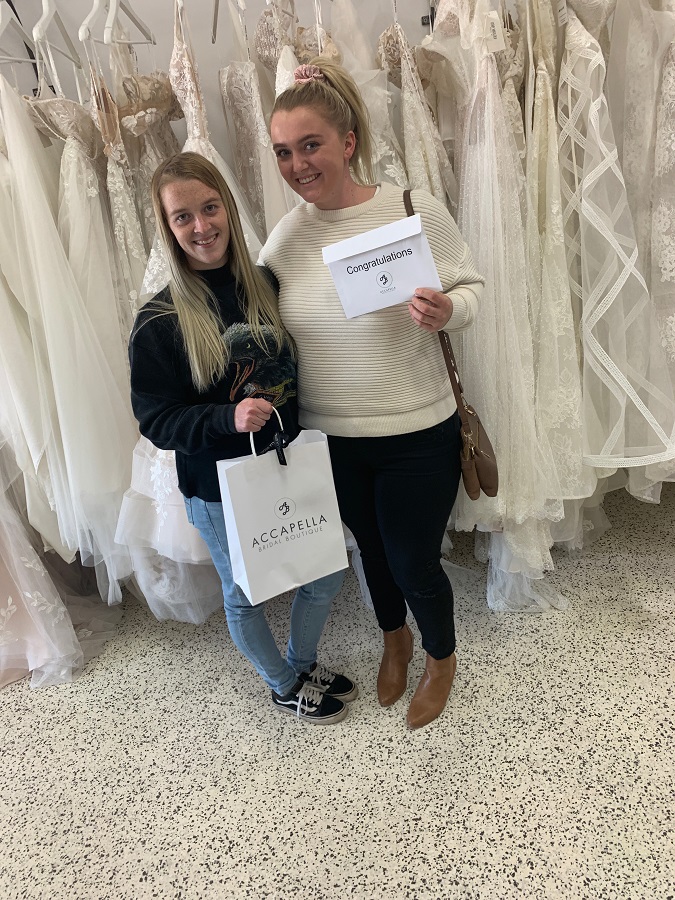 Hi Brides
So, while I was cleaning, and waiting for deliveries, and seeing the other last-minute consult from today, I had yet another call from a bride.
She was coming from Nowra and had a wedding date in November.
She was THRILLED to find out she'd have access to a few of the Madi Lane trunk show dresses that had just been delivered!
She had done some research and was interested in the Harper and Aubrey designs. She tried on Harper, but I knew straight away that the bride didn't feel like it was The One. I looked in the box of dresses I had opened at my previous consultation, and Aubrey was in there too! What are the chances? I should buy a lotto ticket.
The bride didn't buy Harper or Aubrey, but she did buy a dress from that box - and I can tell you that it suited the bride SO much more.
Congratulations Emily 🥳
Connie xo