Small changes makes a difference
Connie Di Genni
Thursday, November 28, 2019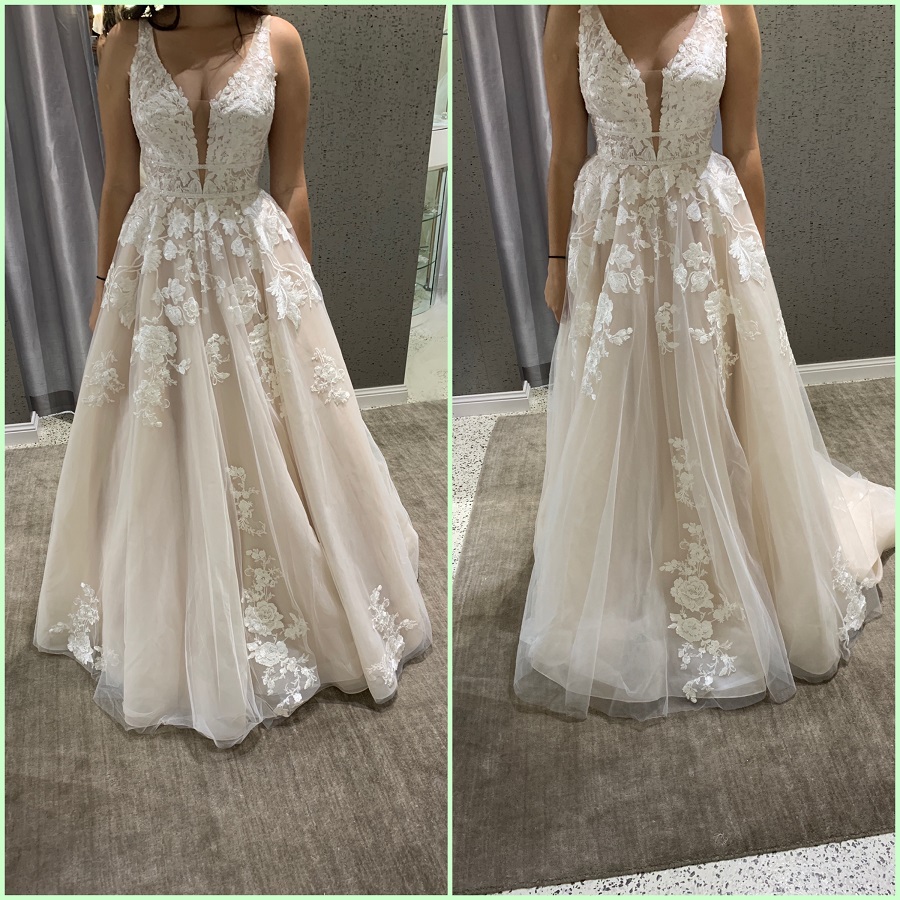 This dress is a great example of some of the small changes we can make in the boutique.
Sometimes the volume of a skirt is too much for the height of the bride. An easy way to fix this is to remove some of the lower layers of netting from the underlay. This makes the skirt lighter and more drapey.
To help you visualise what it could look like without the netting, I get you to tuck it all between your legs. This then shows how the skirt would fall at the front and sides.
Connie