Tropical Wedding
Connie Di Genni
Thursday, January 17, 2019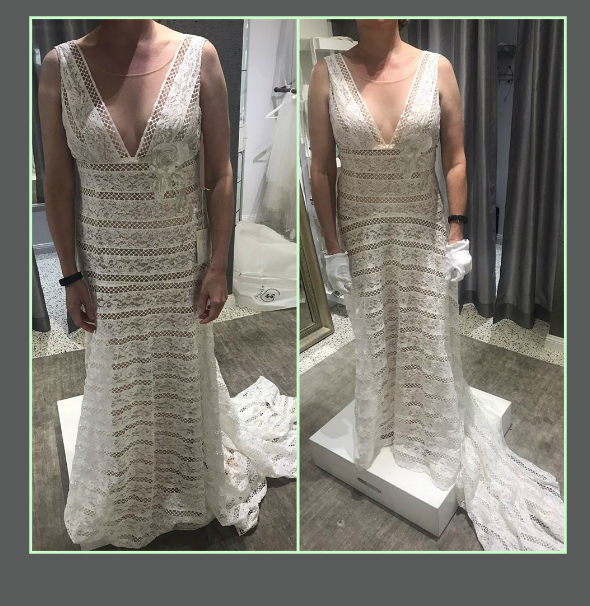 This bride had a tropical destination wedding She didn't want a formal wedding gown but still wanted to feel like a bride. As with most destination weddings, her dress had to be lightweight and cool, travel well without creasing too much, and suit the more casual themed wedding venue.
This dress was perfect. The cotton lace is much cooler in the heat compared to synthetic fibres, and is more robust for travelling. The dress is only lightly lined, and the style more suited to a casual reception.
The only issue was that the bride's hips are quite narrow and her torso short - this meant that the bodice seam was falling underneath her hip-line and the bottom half of the dress looked like a sack. To rectify this I raised the skirt of the dress at the bottom of the bodice, bringing the line up and adding in a stronger curve to the horizontal seam. This meant the gathered section of the skirt flared at the hips, and the seam created a visual illusion of curves.
Connie xo