Alterations to suit Body Shape
Connie Di Genni
Thursday, September 05, 2019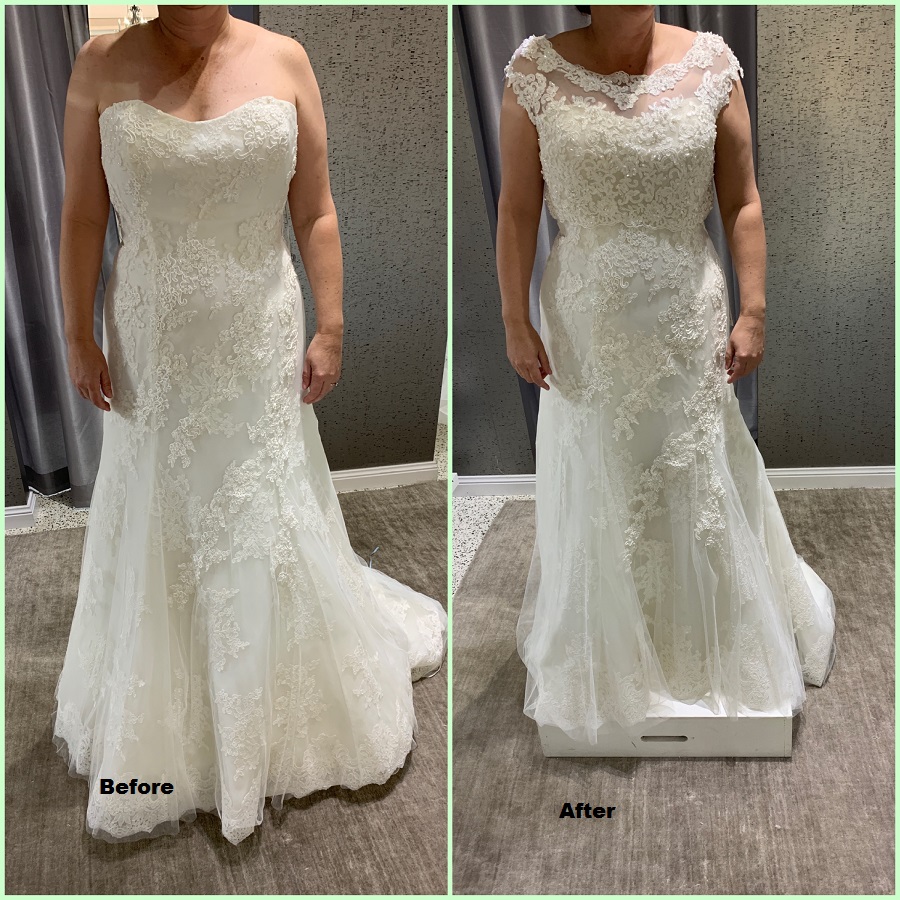 Hi Brides!
This is an example of how a sale dress can be altered to be perfect, and still come in under the original budget.
This bride's body shape is rectangular, with little waist definition. This dress had a slight dip at centre front with creates visual curves. To increase this 'trick of the eye' we ran the bodice in at the bust and waist and left it slightly larger at the hips. Love the hourglass shape it gave her!
We topped this off with a sale jacket that complemented the dress.
Absolutely gorgeous and under budget!
Connie xo