Barcelona Bridal Fashion Week
Connie Di Genni
Friday, May 03, 2019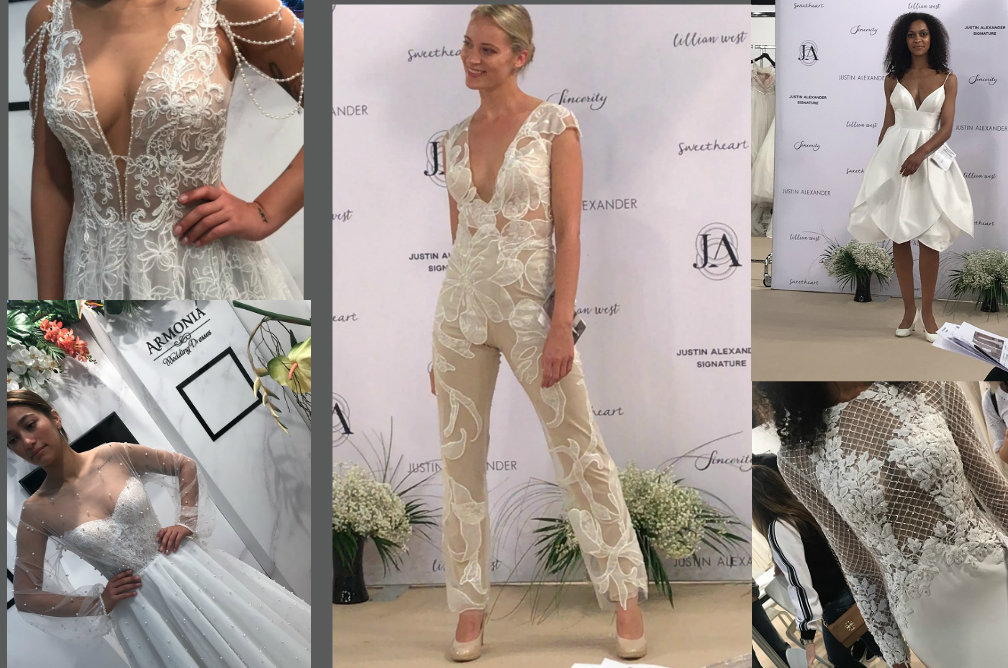 Well, that's a wrap for Barcelona Bridal Fashion Week!
It was one of the biggest expos held this year, with a large number of exhibitors displaying their collections across two vast halls. I had quite a few pre-booked appointments this year - before I left I checked out all the designers and spent a lot of time looking at their websites and photographed collections to determine what I was missing in my boutique, what I was personally drawn to, and what stood out as more unique and less commercial looking.
Surprisingly, some of the photos looked great but seeing them in real life made me think 'Wow, that's it? That's a little disappointing!' It goes to show brides, when you come in with all the photos on your phone, they don't necessarily look like that in real life.
Also, I was happy to be meeting the designers and so pleased with how accepting they were with changing some of my sample dress purchases - adding boning, removing 'sparkle tulle' and improving finishes to a level I would approve of for my gowns. In all honesty, they probably thought, 'OH GOD, she's impossible!' but I explained I need to be happy with my the product I am selling, as I'm also selling my seamstress experience and knowledge. A fair few commented that they knew this already by reviewing my website when I enquired about an appointment.
Overall, it was a really successful and enjoyable trip, albeit so busy. I hope you guys enjoyed the overload of sneaky peeks on my news feed.
Connie xo