Change in Medications can effect your body
Connie Di Genni
Thursday, April 12, 2018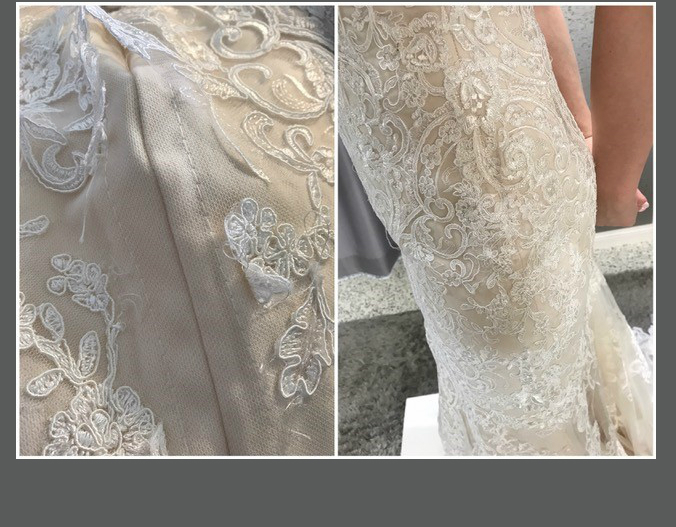 Alteration of the Week
This bride changed her medication a few months out from her wedding, and as an unfortunate result put on a small amount of weight. She was still a small size and I believe that it is cruel to ask brides to lose weight - I always try my hardest to find a solution that doesn't involve feelings of shame and guilt on the bride's behalf.
I gave her the dress to take home so that she could try it on as needed, and to call me when she felt her weight had stabilised. She emailed me closer to her wedding to say she wanted to start her fitting, but was very frustrated and upset because her dress was still too small.
I explained how I could let it out in a way that no one would be able to see, and asked if that would be alright with her. She had nothing to lose, so agreed.
I let the dress out an inch either side, and back-sewed the seams so they wouldn't be at risk of ripping on the day. I then appliquéd matching lace over the seam to give it strength and to hide the seam.
Connie xo
The photos show before and after.