Gemy Maalouf Designer Day
Connie Di Genni
Friday, February 15, 2019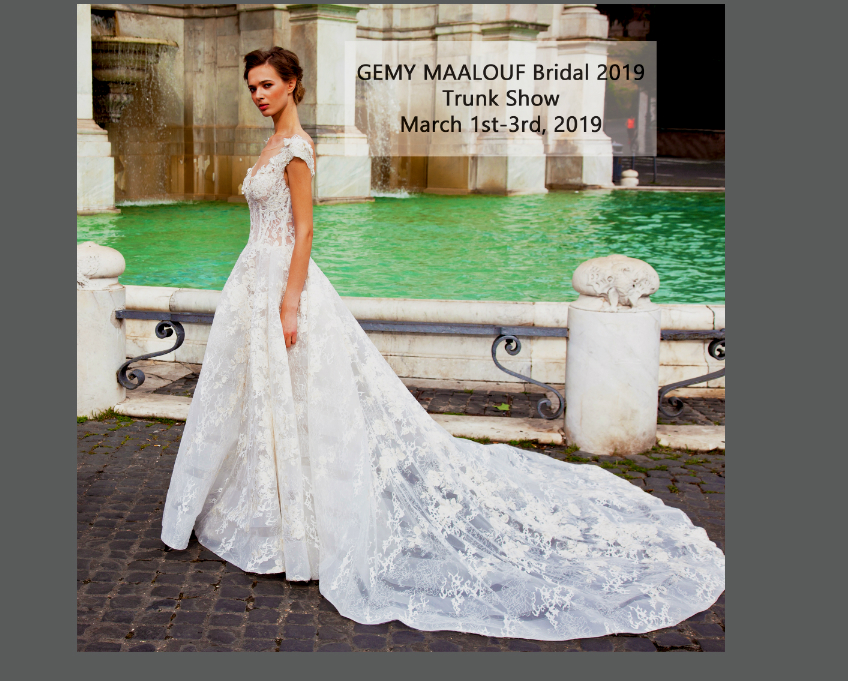 Brides! Best news EVER.

GEMY Maalouf is coming to Australia for the first time, and I will be hosting a Trunk Show!
GEMY Maalouf occupies a really special spot in the international bridal market - she uses European lace and fabrics and has a unique take on bridal design. Prices are very affordable, and quality is incredible - much better than many of the other 'big name' bridal designers in Australia. I am the ONLY stockist in New South Wales, so am giving you regional and Sydney girls plenty of warning so you can arrange to travel to Wollongong for a consultation.
The Trunk Show will be held over the weekend of 1st - 3rd March, and - amazingly - brides can access their dresses as early as 16 weeks from the Trunk Show. This means I am happy to take appointments from brides with weddings being held from the last week of June 2019 onwards.
Call 0413493970 or email to secure one of the limited appointment times follow the link below.
I am SO excited!
By Appointment only
http://www.accapellabridal.com.au/event