GETTING MARRIED FROM JANUARY 2020 ONWARDS
Connie Di Genni
Thursday, June 06, 2019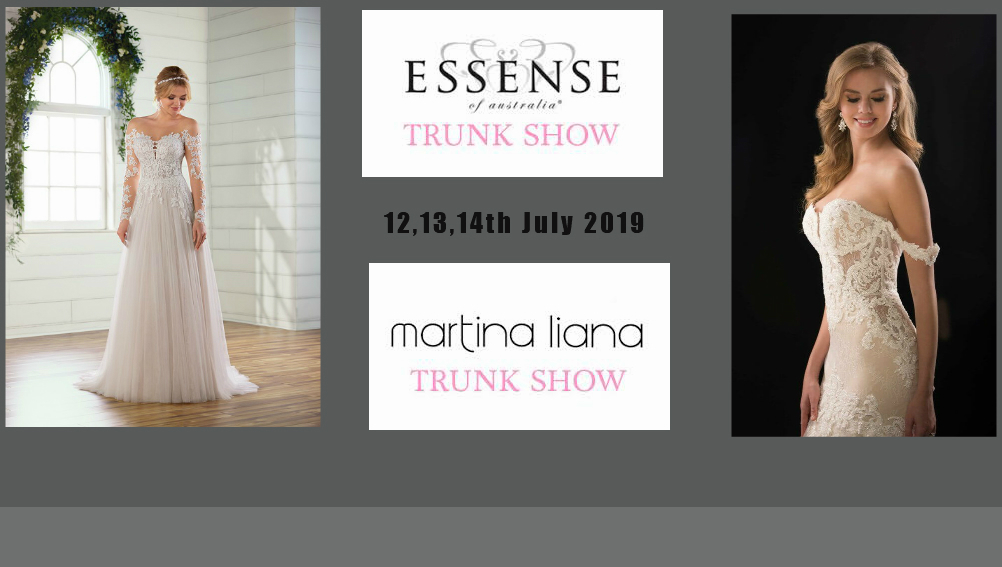 Hi Brides, it's THAT time again!
What time? TRUNK SHOW TIME!
THIS IS FOR ALL BRIDES GETTING MARRIED FROM JANUARY 2020 ONWARDS!
WHAT: The Accapella Bridal Martina Liana and Essense of Australia Trunk Show
WHEN: JULY 12th -14th
WHERE: Accapella Bridal Boutique, Wollongong
Got to the Trunk Show Tab on our website to book your appointment.
This is your chance to see what designs I will be stocking in 2020. It also helps me to choose my stock because seeing it on 'normal' brides (rather than models) allows me to choose the best designs for real-life.
I'm excited to have Martina Liana designs being showcased as they have a new designer on the team.
Connie