I tried on the dress for a bride
Connie Di Genni
Thursday, October 26, 2017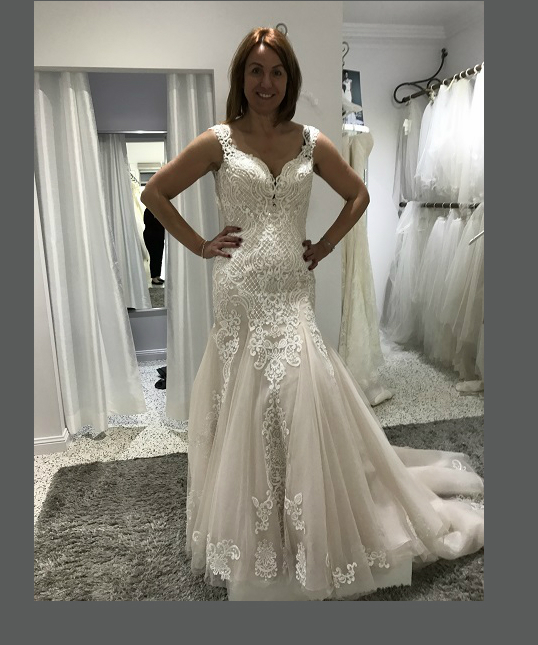 Hi Brides.
I frequently have brides ask me if I try on the new dress styles as they come into the store…and I always reply that I don't.
Until my recent Trunk Show, that is!
I had a bride who loved one of the dresses that were on show, but she couldn't fit into it to see how it would sit when on. I held the dress against her and made her try on another dress in the same style, but it just didn't convince her.
She looked at me and shyly asked if I would try it on for her! I laughed and explained that I was 50 years old and I might put her off the dress if I try it on. She insisted, so on it went.
I have to admit that I felt great in that dress! The structure tucked any wobbly bits in and I felt like I looked great. I asked Glynis to take a photo for me as I wanted to keep it - now I know what brides mean when they get that 'this is IT' moment!
The bride said 'if you look THAT good, I am sold!'.
The dress straps can also be worn off the shoulder.
Connie xo