Made to measure dress 15 years ago
Connie Di Genni
Thursday, March 29, 2018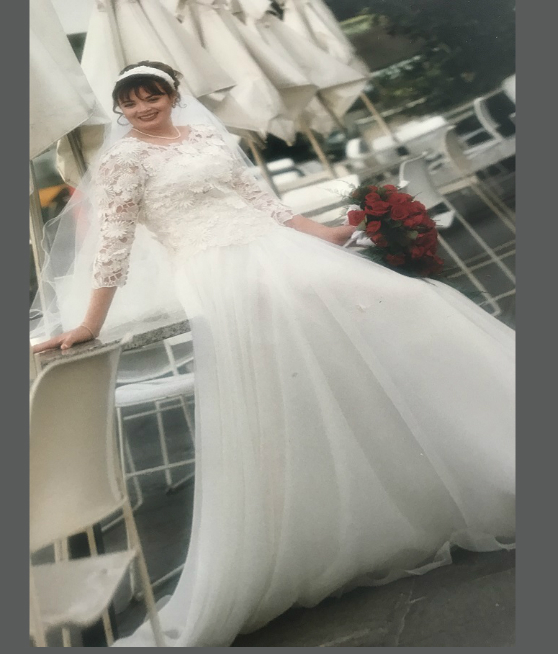 I recently moved into a unit, and while packing up my house I found many old photos of brides that I've dresses on their big day.
I hear lots of brides justify their dress choice by saying 'well, it will still be in fashion in years to come,' and mostly they are right. I do find that bridal fashion goes around in circles - design details are tweaked a little, but the basic styles go back 100 years.
Here is a wedding dress I made approximately 15 years ago. The bodice is guipure lace with a daisy pattern, with a 3/4 sleeve and fitted to just below waistline. It's softness is accentuated with a floaty silk chiffon skirt.
There are similar styles available now that would be bought for a boho or beach wedding look, just mixed up with different flower and headpieces.
Connie xo