Ordering a size smaller
Connie Di Genni
Thursday, November 30, 2017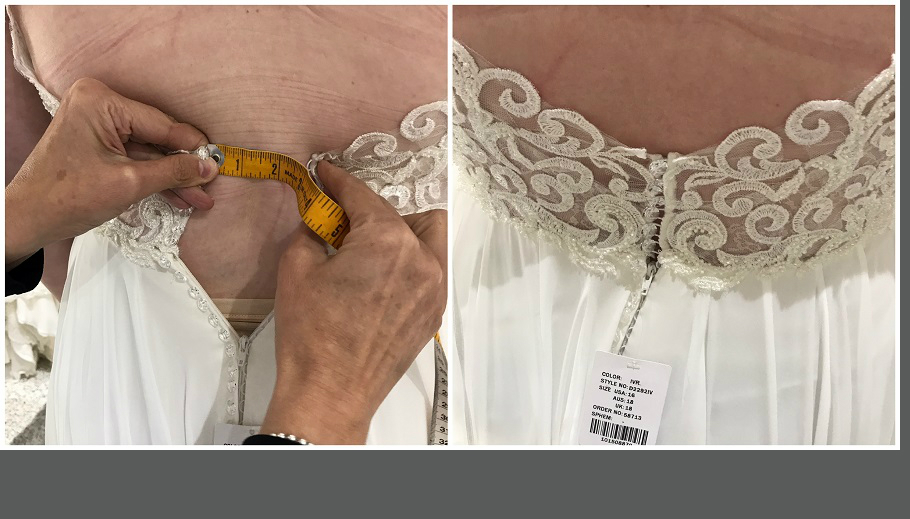 Hi Brides,
This bride made a decision to order a size smaller than her measurements when she found her dress, with the intention of losing weight. Unfortunately, Life got in the way, and she called me to say she hadn't lost the weight she thought she would.
Her dress was only arriving a mere five weeks out from her wedding, so we made a plan that I would call her as soon as her dress arrived and we would go from there. The dress WAS too small, but a quick phone call to the designer had extra lace sent by express post! I added extra room to the dress at the side seam and appliquéd the lace over the seam so that it wasn't visible.
And do you know what…the bride looked beautiful in her dress despite not losing the weight she had wanted to. Choose your dress wisely and it doesn't matter what weight you are!
Connie xo